CUSTOM SOFAS & LOVESEATS
IN THE GREATER SALT LAKE AND OUTLYING AREAS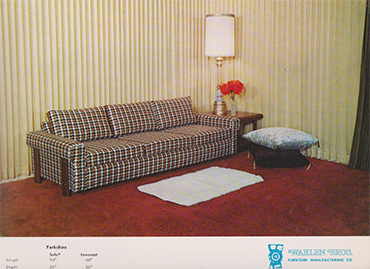 Through our distinctive history as a furniture manufacturer, we have continually been known for some reliable hallmarks that are the same today!
You will experience the same characteristics and features in our current building elements.
Quality 
then and now
Elegance 
then and now
Durability 
then and now
Comfort 
then and now
It's wonderful to know that beautiful furniture made with utmost quality doesn't go out of style; it just re-circles back through time.
Wonderful furniture has always been wonderful furniture, just with on-trend fabrics and textiles.